TheXJetsetter
Hi im ThexJetsetter I have been watching ETN for almost 2 years now and im happy to help whenever you need it gurl just mesage me on my wall I will read it but I wont reply as I am Probably etheir going back to bed or fixing the problem. Read my blogs for my trashy theories and RPDR Blog with really bad titles horrible spelling and dumb stuff and remember Safiya Nygaard Was Robbed In Season 3 of ETN BYE! Miss Vanjie Miss Vanjie Miss....Vannjiee
Best Seasons (In Order)
Some Quick Tips For Newbies Of Our Chaotic Family We Call A Fandom
If you watched the first episode of season one you are most likely pissed at Shane's death ( AKA all of us) that is fine just remember it was rigged hunny
The Comedic one's for you throughout the show are most likely going to be GloZell Green, Timothy DeLaGhetto and Lele Pons from Season 1 Liza Koshy, Tana Mongeau, Gabbie Hanna and Andrea Russett from Season 2 Colleen Ballinger, Manny MUA, Nikita Dragun, and Matthew Patrick from Season 3 and Tim, Gabbie, Tana, Colleen, Alex, Bretman, DeStorm, Nikita and Matt In All Stars so if you ever feel down they are there to make you laugh girl
There are usually high school clique's to describe ETN Friendship's for example Nikita Dragun and Manny MUA are called The Mean Girl's because of their catty attitude at least they care for each other. Matthew Patrick and Rosanna Pansino are the complete opposite as they are called the Boy Scout's Due to them being Caring Forgiving and reasonable (Matt and Rosanna are the more liked clique ya thats obvious)
Speaking of Matt and Rosanna Don't ever ship them like I mean ship em but not in that way ship them a siblings like even the poor unfortunate pure soul Known as Rosanna Thinks it mean's they are shipped as friend's which is sad so just think of them Like Dipper and Mabel from Gravity Fall's
Gif's That Are A Mood
"Always and forever, Alyssa Edwards."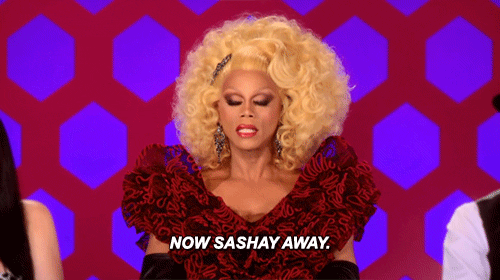 So this is the end of my wiki page (for now) um I hope you have a good day and remember Matthew. Patrick's death was sad even if he was revied Safyia Nygaard was robbed its not okay to hate someone its not okay to hate Nikita Dragun On Escape The Night Dont Call Teala Extremely Useless And Remember Alyssa Edwards and Katya Were Robbed By Ralaskatox
"Always and For evah ALYSSA EDWARDS!"
Now Sashay Away


Community content is available under
CC-BY-SA
unless otherwise noted.